ACKMONSTER'S CHAINSAW ART
Carving Daily Behind Goforth Hall
Ackmonster's Chainsaw Artist Brian Ackley is one of the nation's top professional chainsaw sculptor,
dedicated to promoting and preserving the integrity of the art form and its performance.  At a typical show, from behind protective netting, onlookers will observe am original captivating high-energy performance.
With chain saw roaring and wood chips flying, Brian will quickly transform a log into a true work of art.
Ackmonster's chainsaw artist Brian Ackley's artistic ability and speed is only a few of the criteria he must have to be one of the Nation's best.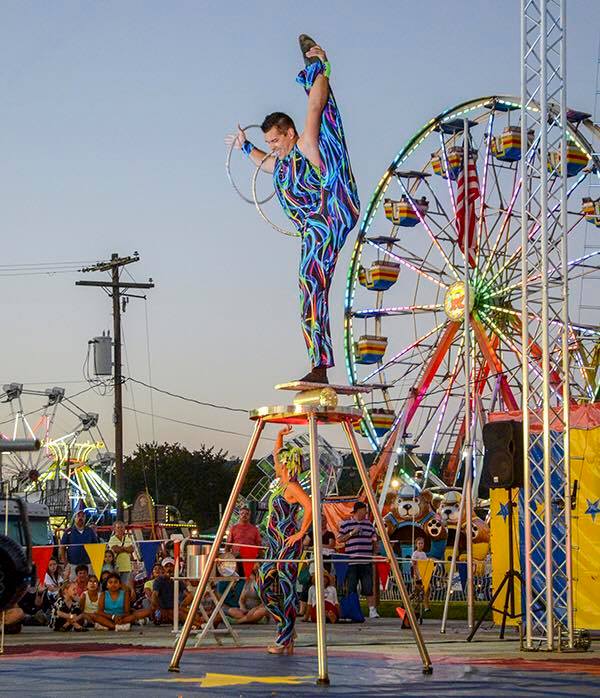 Performing daily adjacent to gate 14. See below for showtimes.
Circus Incredible is made up of 2nd, 7th and the 8th generation circus performers.
Lyric Wallenda of the "World Famous Wallenda" family displays her aerial artistry of grace, beauty and strength. Simon Arestov who is originally from Moscow, Russia. Simon will amaze audiences of all ages with his jaw dropping acrobatics and balancing!  
They will be performing weekdays at 6:30 & 8:30 PM.  Saturdays 3:30, 6 & 9PM.  Sundays 4, 6 & 8:30PM.
Electrifying Magic Starring Jay Mattioli
Performing daily outside Weathers Arena. See below for showtimes.
For over 20 years, Jay Mattioli has been creating spectacular magic presentations to entertain virtually any venue. His magic has criss-crossed the globe, appearing as the host of Asia's largest magic variety show, in the first EVER public magic show in Kuwait, and as a Quarter Finalist on NBC's #1 show "America's Got Talent".  Jay recently wowed the harsh NYC audience on FOX's reboot of "SHOWTIME AT THE APOLLO" hosted by Steve Harvey.  And now… Jay can bring his fast paced "Electrifying Magic" and illusion show to your fair!  
The show features several large-scale illusions seen nowhere else in the world, as well as hilarious high-energy, audience participation. 
Sept 28, 29 4:00, 6:00 & 8:00 PM.  Sept 30 3:00, 5:00& 8:30PM.  Oct 1 3:30, 5:30 & 8:00PM.   Oct 2 4:00, 6:00 & 9:00PM. Oct 3 5:00& 7:00PM.  Oct 4, 5, 6 4:00, 6:00 & 8:00PM.  Oct 7 3:00, 5:00, & 8:30PM.  Oct 8 3:30, 5:30 & 8:00PM.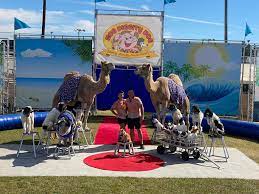 Performing daily adjacent to gate 14. See below for showtimes.
 Hog Diggity Dog is a one-of-a-kind attraction. It is an all new fast paced show running 25 minutes filled with tones of excitement, laughs, audience participation and lots of surprises. It is the very best animal act! Absolute entertainment at its best! 
So much talent in these hogs and dogs! The tricks were unreal! Kids go nuts when the pig goes down the slide! 
It is a show that the entire family will enjoy.
Showtimes:  
Performances weekdays 5:30, 7:30 & 9:00PM.  Saturdays  2:00, 5:00 & 7:30PM.  Sundays 2:30, 4:30 & 7:30PM.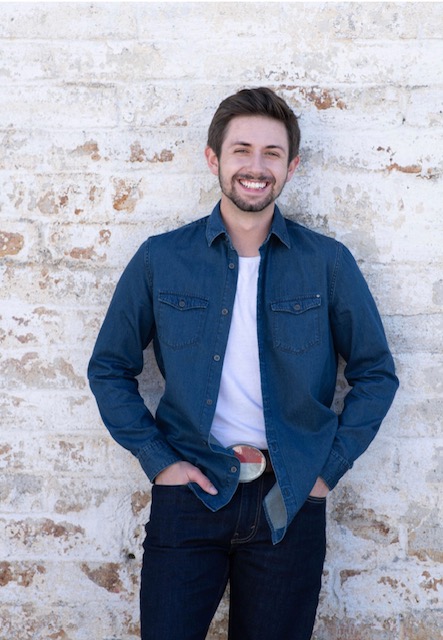 Performing daily outside Dorton Hall. See below for showtimes.
Nashville recording artists John Norris is a native of Sanford, North Carolina. John Norris's love of music was forged in the church and country music tradition of his home town. Singing with his family in church and picking up the guitar at age 10, he learned his craft alongside family and friends, with a healthy dose of YouTube to hone his skills. 
John recorded his debut Nashville record at Direct Image Recording Studio, with producer Kenny Royster. The tracks include: "God's Up To Somethin", "Thank God She Did", "This Town", "Good Jeans", "Natural Light", and "Lonely Don't Last Long".  
Weekdays 7:00 & 9:00 PM.  Saturdays 4:00, 7:00 & 9:00PM. Sundays 4:30, 6:30 & 8:30PM.